Music Lessons Adelaide
About Novar Music Learning Centre
At Novar Music Learning Centre, we pride ourselves on offering a bespoke service to all our students. We tailor our students' learning experience to their specific educational needs, delivering individualised attention.
Novar Music Learning Centre has been teaching students for more than 14 years. During that time, experience has taught us that students always perform their best when they enjoy their learning. We provide our students with repertoire and technical tutelage that suits their needs.
Students come to us for a variety of reasons. Some are striving for a professional career, others for pure enjoyment, and some use music in their life for improved mental health and general well-being.
No matter what our students choose to do with their music, we strive to nurture a fundamental, lifelong love of music in each of our students.
We teach our students the skills to love music for their whole life.
Novar Music Teaching Philosophies
We aim to educate the whole musician beyond
the mechanics of playing an instrument
The Novar Learning Centre Adelaide endorses the philosophy that learning music should be fun. We take a holistic approach to teaching music with the view that our students develop a lifelong love of the art. This is our guiding principle.
We also believe in the following philosophies:
Music tuition includes developing skills in aural work, an understanding of musical contexts, different styles and theory.
Broader musical education enhances students' understanding and enjoyment of music.
Music should be an activity we enjoy for our whole life. Music tuition should equip students with the skills and knowledge necessary to accomplish this.
Music Technology is an effective means for students to discover and further enjoy music.
Tuition should help enable the student to successfully use available modern technology.
Anyone can learn to play an instrument if they are prepared to work steadily at the task. Our students benefit from family support in developing and reinforcing regular practice routines. This benefits the student in achieving positive learning outcomes and allows the family to participate in the student's development.
About Carly McDonald – General Manager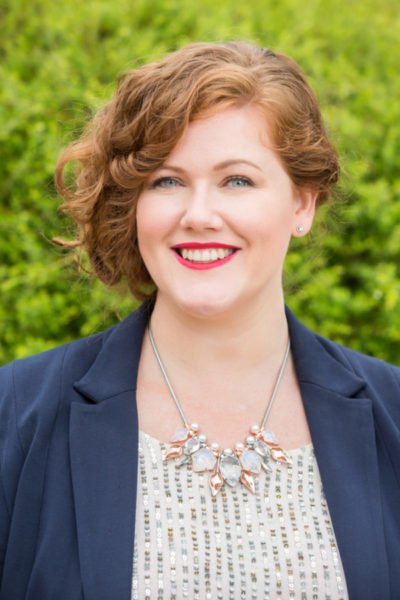 For general manager Carly McDonald, Novar Music Learning Centre is a culmination of her business education and her lifelong passion for music. She has a strong desire to continuously develop her own skills, as well as those of her teachers, and she is inspired daily by her students and fellow teachers. Carly has been teaching music lessons in Adelaide since 2002, establishing Novar Music Learning Centre in 2005.
With two children of her own, Carly loves working with children and seeing them become increasingly confident as they explore and expand their musical capability. Seeing her students persist through adversity and learn new skills brings much job satisfaction. "I love seeing their little light bulbs go off as they believe in themselves that they can do it."
Carly is on the board of the Music Teachers Association of South Australia and takes pride in organising professional development opportunities for music teachers in South Australia. She has recently been a part of the launch of The Music Educators' Expo, an innovative expo for the music education industry.
In her 'spare' time Carly is part of the Australasian Piano Pedagogy Conference organising committee, Creative Editor of The Piano Teacher Magazine and recently achieved a black belt in karate.